Registration opens on the the 1st of March each year.
Early bird fees apply for those who register and pay by 10th May 2022, and there is a cut off for all registrations on 27th May 2022 two weeks prior to the event.
To Register
To register as a participants in the RPM you must first of all make some important decisions like –
* Which event will I participate in?
* Will I paddle double, single or in a relay?
* What age class or category do I fall within?
* What sort of craft am I going to paddle?
* Who can I get to landcrew?
* Am I a Paddle Australia member?
 Landcrew:  A Landcrew is required and must be nominated during registration.

Once you have answered these questions you can go to our registration page and complete an online registration.
---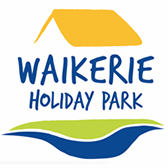 Address: 49 peake terrace waikerie
Phone: (08) 8541 2651
Website: Waikerie Caravan Park

Address:  2 McCoy St, Waikerie SA 5330
Phone:   (08) 8541 2999
Website:   Waikerie Hotel

Address: 461 Holmes Rd, Kingston on Murray SA 5331
Phone: 0408 685 053
Website: Kingston on Murray