Registration opens on the the 1st of April 2023, due to current large flow in the Murray River which effects our M200/R200 Paddlers.
Early bird fees apply for those who register and pay before midnight on Sunday 7th May 2023, and there is a cut off for all registrations on 26th May 2023 two weeks prior to the event.
To Register
This year, there are some changes to the RPM entry system and process to enable us to streamline the behind-the-scenes management of the event.
There a several areas of your entry application that must be completed to enable you to proceed through your entry.
You will need to know your Paddle Australia membership number. 

Or, if you are not a Paddle Australia member, you will be required to complete the Paddle Australia Event Entry Application and Declaration and pay the PA Event Fee.
If you are a Paddle Australia Member and you do not know your Paddle Australia Membership number, you will need to obtain it from your Club PA Go Membership Administrator before you can proceed an entry.
You will be required to formally Authorise the Race Director in circumstances where it is not possible or it is impracticable to communicate with you, to seek or delegate Medical, Surgical, or Dental treatment as may be considered necessary on your behalf (including the transfusion of blood).
To qualify for the reduced Early Bird Entry Fee, you will also be required to acknowledge that you will pay and provide proof of the payment before the designated date/time (7th May 2023). If you are unable to do this, you will acknowledge that the full entry fee will be paid.
Register as a participants in the RPM you must first of all make some important decisions like –
* Which event will I participate in?
* Will I paddle double, single or in a relay?
* What age class or category do I fall within?
* What sort of craft am I going to paddle?
* Who can I get to landcrew?
* Am I a Paddle Australia member?
 Landcrew:  A Landcrew is required and must be nominated during registration.
Once you have answered these questions you can complete an online registration.
* NOTE * When registing for a Relay or multi-person boat, complete your individual registration and ensure that the chosen Team name matches your team mate so we can match you up.
If for any reason you cannot use the form below, please register directly on the Raceresults site
---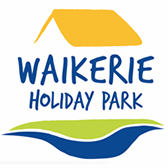 Address: 49 peake terrace waikerie
Phone: (08) 8541 2651
Website: Waikerie Caravan Park

Address:  2 McCoy St, Waikerie SA 5330
Phone:   (08) 8541 2999
Website:   Waikerie Hotel

Address: 461 Holmes Rd, Kingston on Murray SA 5331
Phone: 0408 685 053
Website: Kingston on Murray